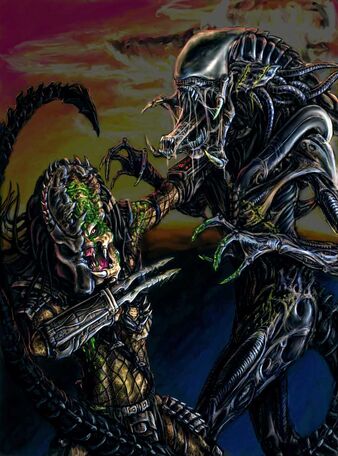 Darkra is a Omega Predator.When he was 145 his brother died by a Omega Predalien.Darkra found the Omega Predalien and took his skull for a trophy.At that time that was his best trophy until he came face to face with a Shark alien.The marines call him Shadow Hawk since Darkra is to fast for them.The marines say if they catch him it would be an honor.Darkra is a considered brother of Zel'no'di's.
Plasma-Caster
Smart-Disc
Shuriken
Combi-Stick
Proxmity mines


Ad blocker interference detected!
Wikia is a free-to-use site that makes money from advertising. We have a modified experience for viewers using ad blockers

Wikia is not accessible if you've made further modifications. Remove the custom ad blocker rule(s) and the page will load as expected.