Biography
Edit
Chase is a 14 year old Pokemon trainer.He got his first Pokemon,Charmander,when he turned 10.Ever since he became a Pokemon trainer,he has loved them unconditionly.He mainly trains fire type Pokemon.He was born in the Kanto region.He has gone to defeat the elite four in all of the regions.He stays in the Kanto region hoping to find a new challenge.
Evolving Blaze
Edit
Chase had faced Mewtwo once before.His Charizard,Blaze,was near being killed until he evolved into the legendary,Charcolt.This new form can learn more fire moves including a new move called Super-Nova which will defeat any opponet in one shot.
Appearances
Edit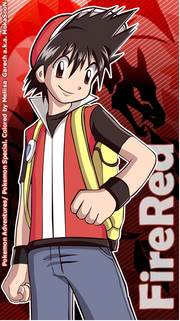 Ad blocker interference detected!
Wikia is a free-to-use site that makes money from advertising. We have a modified experience for viewers using ad blockers

Wikia is not accessible if you've made further modifications. Remove the custom ad blocker rule(s) and the page will load as expected.